Eat Your Greens (C64)
Ello matey peeps!

This is another casual game I'm developing for the trusty ol' Commodore 64 computer. It's a simple highscore chaser for those with an attention span of an impatient newt.
It's inspired by a game I saw on iOS several years ago.
It's got some great music by fellow Megastyle member, Magnar.

I've decided I'll be adding extra unlockable mosters, but not sure how many yet. Currently there are three monster types. A couple of the unlockables shown here.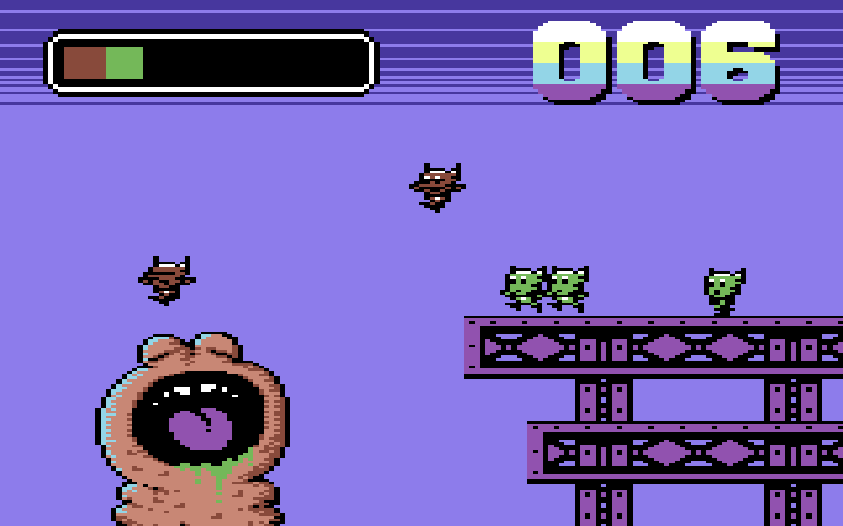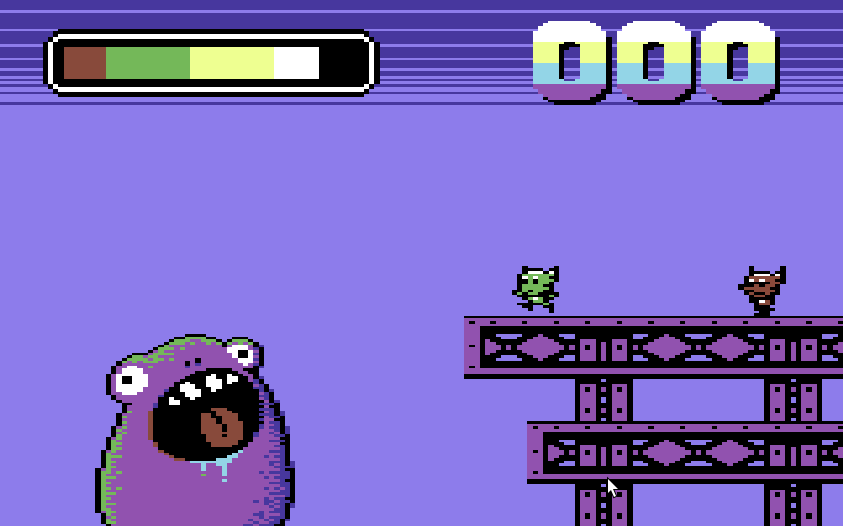 I'll hold my hands up and admit I've been sitting on this for too long and been very lazy. Apologies, but you know how life goes eh? I'm also working on other stuff in the background, one being another casual game called Spring Bot, which I hope to showcase soon.

UPDATE: I hope to release this around Christmas 2022/New Year.

UPDATE 2: LOL. Well that didn't happen did it?